About Us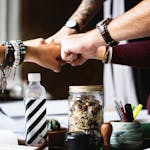 Our Story
monitorQA was born in the midst of the Covid-19 pandemic. While the pandemic caused massive economic destruction, it also raised awareness of the importance of health and safety operations in the workplace. Both employees and customers realized that compliance to health and safety standards cannot be taken for granted health. These are areas that must be vigilantly monitored.
Our founding team has previous experience in creating solutions for corporations, and we leveraged this expertise to create a platform that will make it easy for companies to improve operations.
Whereas other products offer digital forms as a solution, monitorQA seeks to offer operational intelligence. More than just another tool, we help companies understand the trends and insights behind operational noncompliance so that they can prevent future issues.
Mission
Our mission is to help organizations achieve operational excellence.
Founding Team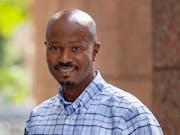 Founding Team
Peter Swaniker
Co-Founder & Chief Executive Officer
Peter is a serial entrepreneur who previously founded Ximble (formerly NimbleSchedule) in 2011 after watching his sister struggle to remotely coordinate shift changes with her boss, and realized there had to be a better way for employees to interact with their schedules. The resulting software was Ximble, a powerful web-based scheduling and labor management solution that provides immediate benefits by reducing labor costs and increasing efficiency. Ximble was acquired in 2019 by Paycor, an Apax Partners-backed company. Peter is an avid Crossfitter and cyclist.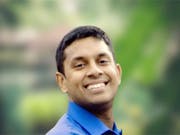 Founding Team
Justin Jose
Co-Founder & Chief Product Officer
Justin is part entrepreneur, part innovator. He has worked in startups and larger companies. In 2008, he began building software focused on operations management and quality assurance. He's helped businesses monitor operations and improve quality, which has led to smoother, stronger operations and ultimately an improved customer experience. Justin is an enthusiastic snowboarder and basketball player who also loves swimming.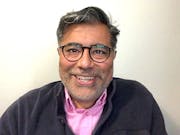 Founding Team
Andrew Motiwalla
Co-Founder & Chief Revenue Officer
Andrew has led multiple companies with multi-site operations. He began his career running operations for an international organization but shifted to launching and selling businesses in the travel and education industries. Later in his career he switched from operations to digital marketing and has led sales and marketing efforts for several direct to consumer brands. Andrew enjoys cycling, open water swimming, and international travel.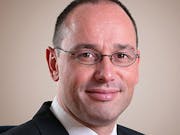 Founding Team
Peter Mombaur
Co-Founder & Chief Financial Officer
Most recently, Peter was Managing Director at Tana Africa Capital, a leading Africa-focused private equity firm. Previously he held executive roles at corporations in the banking, telecommunication and consumer goods sectors. Peter was an Engagement Manager for McKinsey & Company. Peter is a German citizen; he holds a Master's degree with honors in Mechanical Engineering from the University of Aachen, an honors degree in Law from the University of Hagen, and a degree in Economics from the University of Bayreuth.
try our mobile inspection software with a free trial
Test drive monitorQA's advanced mobile inspection software and immediately experience benefits for your business.