Working from home can bring plenty of benefits to both businesses and employees. It can reduce overhead, increase productivity, and increase employee retention. However, it's far from perfect.
Working from home still presents hazards to employees. Companies of all sizes must encourage remote workers to form habits and practices that will keep them safe.
Increasingly, companies request employees to submit self-inspections of their home workplace to make sure they are complying with regulations. Here is a free home office safety checklist you can download:
Create a safer home office!
Download this checklist and get ideas for a safer home office.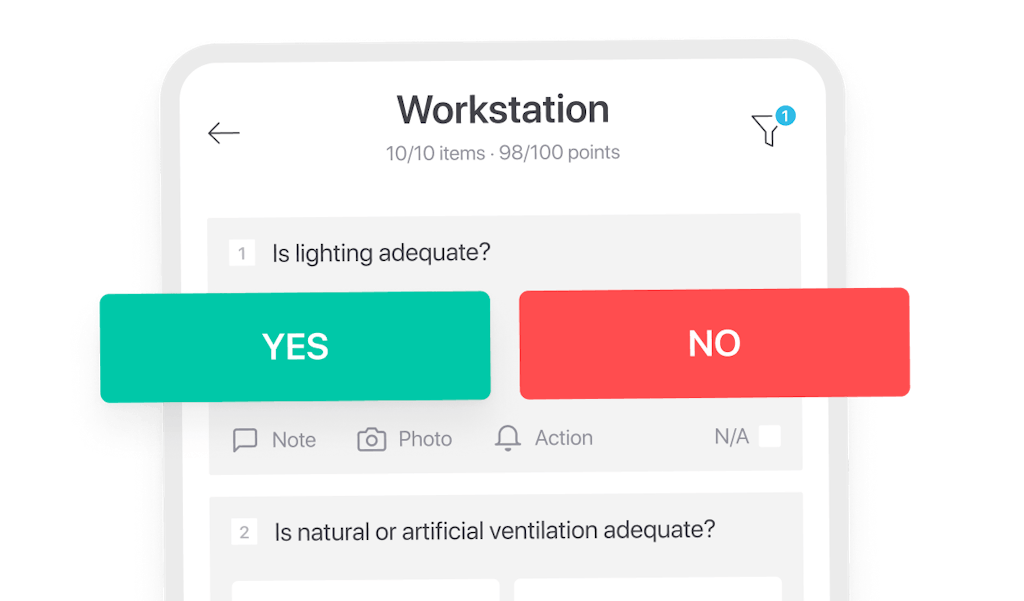 There are many working from home safety tips that can help keep employees safe and healthy. Today, we're going to go over some of the most important working from home safety advice that will help keep you and your team safe when going remote.
1. Create a health-focused morning routine
One of the best safety tips for working from home is to create a morning routine and stick with it. While this is a good tip for anyone, it's especially important for someone who is about to remain sedentary in their house for several hours.
An ideal morning routine will include eating a nutritious breakfast and some form of physical activity. It doesn't need to be intense—mild stretching and calisthenics will be fine. Anything that gets the heart pumping is a good choice.

Encourage employees to craft a perfect morning routine that they feel will prepare them for work. The goal is to help employees be prepared for being sedentary for their shift along with building mental acuity that will help prevent stress.
2. Make the home office ergonomic
If an employee is new to working from home, they might not have much of a home office setup. Even seasoned work from home employees might benefit from revisiting their setup.
This home office safety checklist will give you ideas for creating a safer home office:
Create a safer home office!
Download this checklist and get ideas for a safer home office.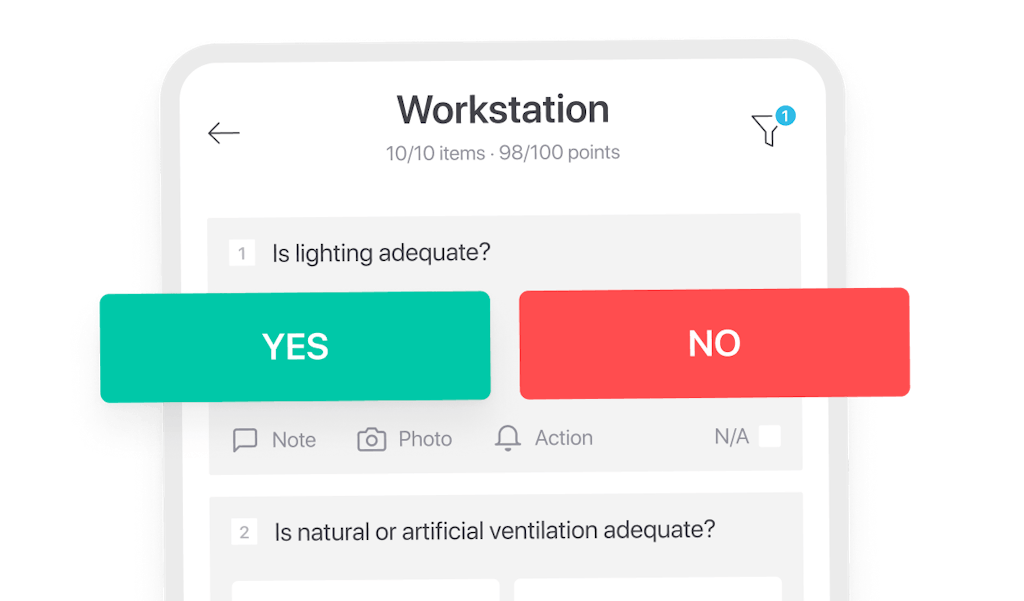 While there are certainly ergonomic chairs and keyboards that will help, they aren't required. Instead, here are a few tips for creating an ergonomic home office:
Use a rolling chair that has proper back support and padding
Position your laptop or monitors so that your eyes are level with the top third and are 20-30 inches away from your face
Maintain proper seated posture with a straight back and relaxed shoulders
Of course, you can also suggest that employees replace old chairs and desks with their ergonomic counterparts. Truly ergonomic office items can be expensive, but they're worth it in the long one.
Most of the hazards of computer work are related to being completely sedentary in poor positions for hours at a time. One way to create a safer workforce is to prioritize creating an ergonomic home office.
3. Stay active with regular stretching
One of the easiest working from home safety tips is to encourage employees to stretch regularly. As a general rule, try to encourage your workforce to stretch every 50 minutes. They only need to stretch for five minutes, after which they can return to work.
Light stretching is all that's needed to keep from becoming sedentary. Keeping muscles and joints in motion will do wonders for your employees' physical health.
Ask employees to set an hourly reminder to stretch. At first, it might be a chore, but eventually, it'll be something they might look forward to.

4. Remember to leave the home
Work is a large part of our lives, and for some people, it's the main reason that they leave the house. If someone starts working from home, they might end up not leaving the house often enough.
The dangers of not leaving the home might not be as obvious as a sore back, but they can harm the employee's mental health, which will impact their work performance.
Encourage employees to find reasons to leave their house every day. Even if it's just to grab their morning cup of coffee, regularly leaving the home will do wonders for your employees' mental health.
5. Socialize with coworkers
Socializing is an important part of maintaining mental health while also forming stronger bonds with coworkers. Disconnection and isolation are two common problems that arise when people begin working from home due to having fewer social interactions. Encourage employees to socialize with their coworkers over video, text, and chat, even if it's not work-related.
Managers can take this further by creating team-building activities for remote workers. These activities help give people an outlet to socialize and may even bring people closer together. Make sure to host regular work from home team-building activities that promote socializing.
Stay healthy at home
Working from home is a win for businesses and a win for employees, but it's not perfect. There are still plenty of hazards and downfalls that go along with working from home.
Instead of letting your employees navigate these alone, work with them to create habits and routines that will keep them safe and healthy.