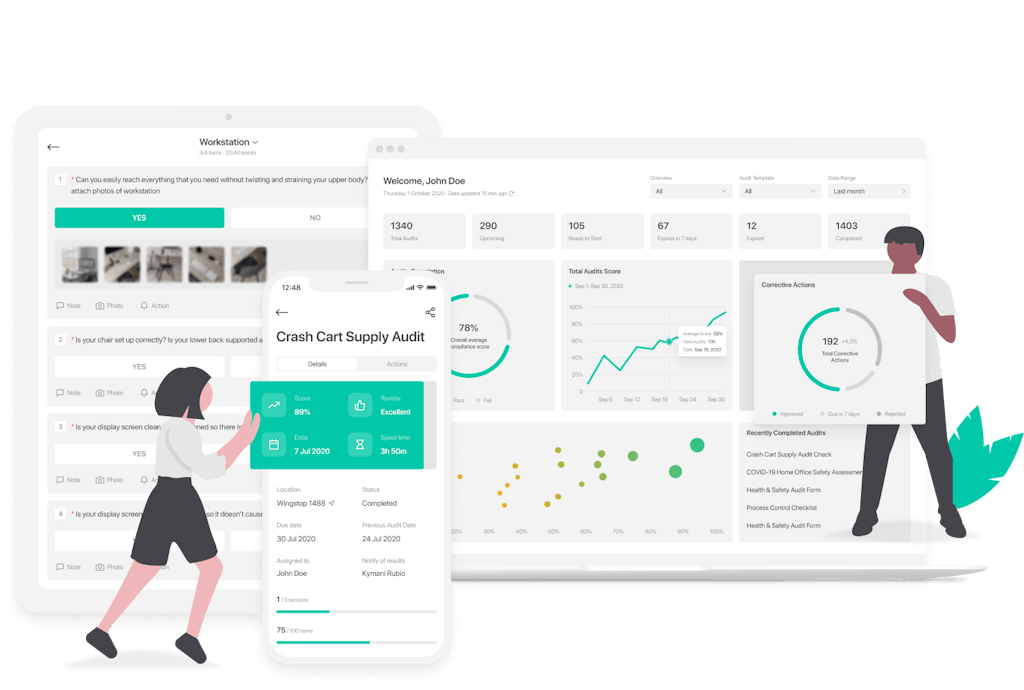 monitorQA vs. iAuditor
"I've tried other inspection apps, but monitorQA was the easiest to use and less expensive."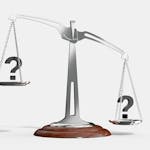 monitorQA
Intuitive and lightweight mobile app for inspections and corrective action tracking that provides robust reports and insights into your operations. An alternative to iAuditor, this award-winning software is easy to use, requires no training – and starts at only $15 per month.
iAuditor
Designed for large businesses with many powerful features. However, when software is designed with big clients in mind, other businesses can often find it over-complicated, hard to set up and unnecessarily expensive.
Trusted by food processing, manufacturing, property management, and restaurant franchises.
| monitorQA vs. iAuditor at a glance | monitorQA | iAuditor |
| --- | --- | --- |
| Price | $15 / user / month | $24 / user /month |
| Mobile inspection app | ✔ | ✔ |
| Inspection form builder | ✔ | ✔ |
| Annotate photos | ✔ | ✔ |
| Corrective action tracking | ✔ | ✔ |
| Reports and analytics | ✔ | ✔ |
| Offline inspections | ✔ | ✔ |
| Flexible roles and permissions | ✔ | ✗ |
| Multi-auditor support | ✔ | ✗ |
| Repeat violation tracking | ✔ | ✗ |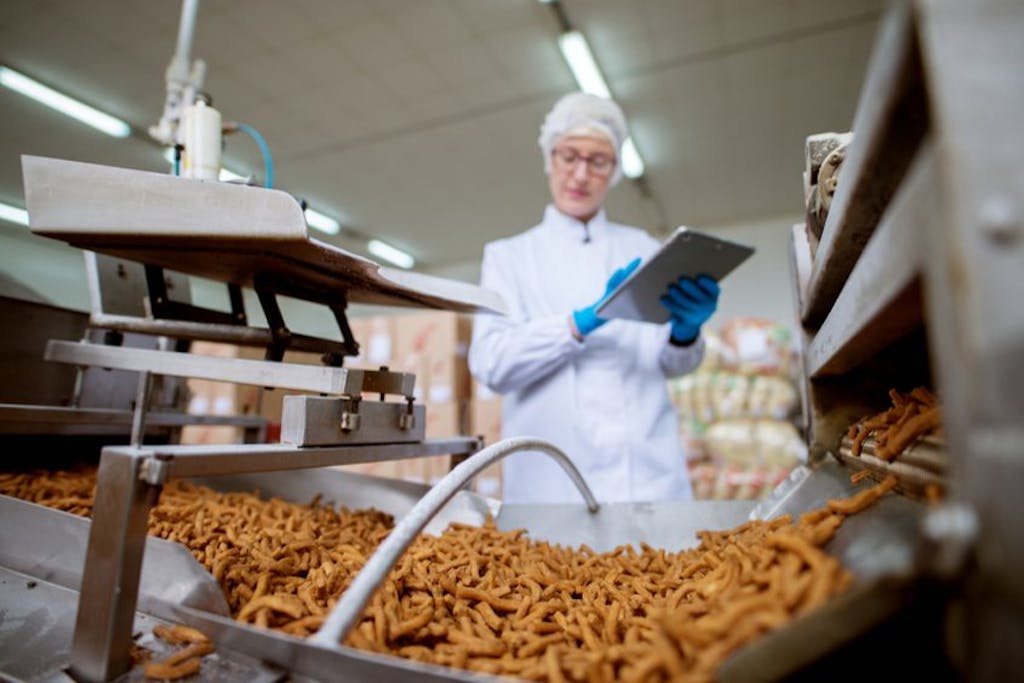 monitorQA helped Taylor Farms, the world's largest processor of fresh-cut vegetables, streamline their inspection process. After three months, they cut inspection time in half, improved corrective action follow up, and improved audit reports for 3rd party auditors such as the FDA and USDA.
5 reasons monitorQA is the best iAuditor alternative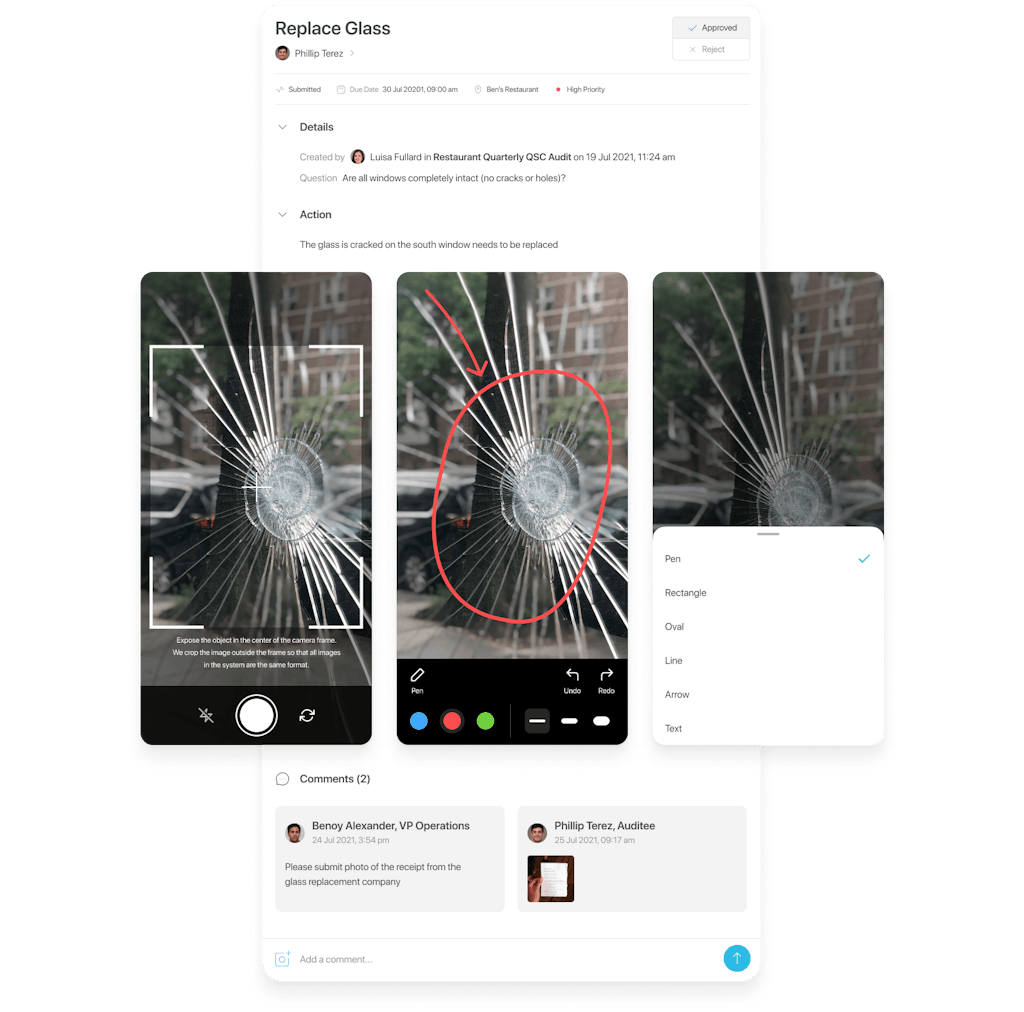 Advanced Corrective Action Tracking
It's not enough to simply create corrective actions. With monitorQA, each corrective action can be assigned to person or group of people with a due date and level of priority. When the responsible party submits the correction, a supervisor can approve, reject, or reply with commentary. Each action has a threaded conversation embedded with rich media so everyone is clear on what is expected. Best of all, track all completed and overdue actions in easy to read dashboards and reports.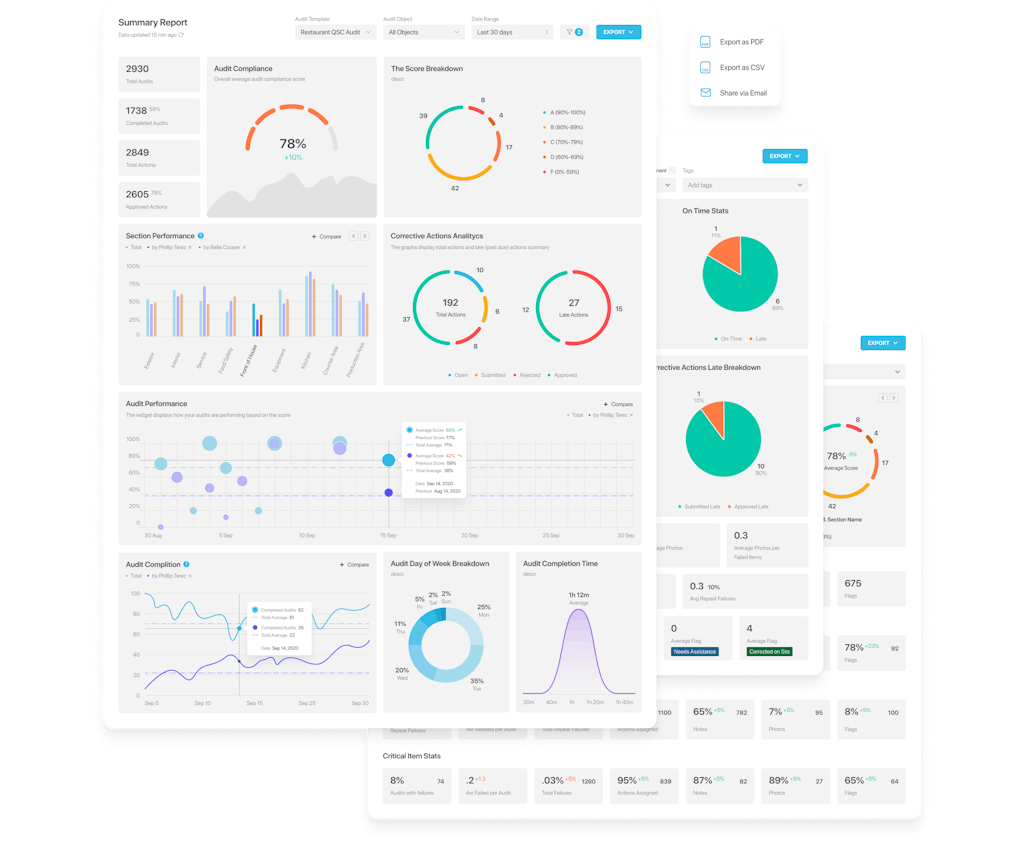 Insightful Analytics
monitorQA was designed in consultation with Operations professionals. We built the system to generate the data that managers need to monitor their large scale inspections and audits. Each report and dashboard was optimized to provide actionable insights into every aspect of your operations.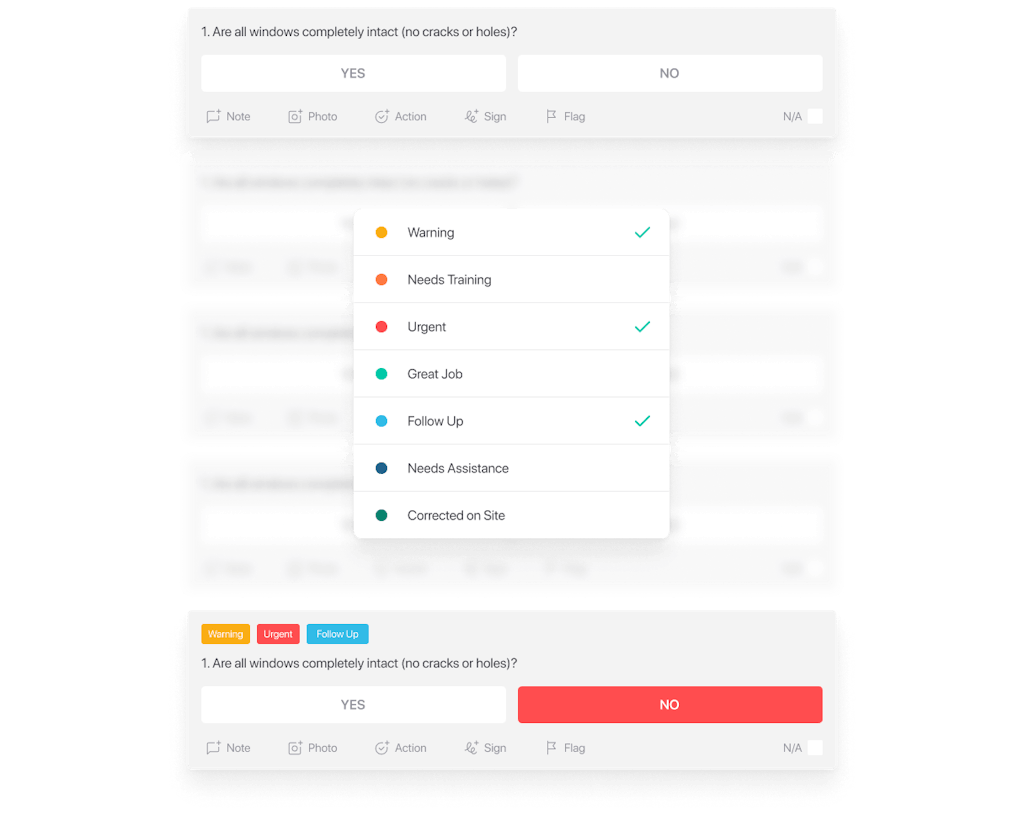 Dynamic Flag System
Sometimes, it's not enough to know whether an inspection item has passed or failed. monitorQA allows you to assign flags to inspection items to provide additional context. Whether it was "corrected on site" or a "good job" or a "warning", flags allow managers to gain an extra layer of visibility into operations. Flags are highlighted on all inspection reports, and custom reports can be run based on flags.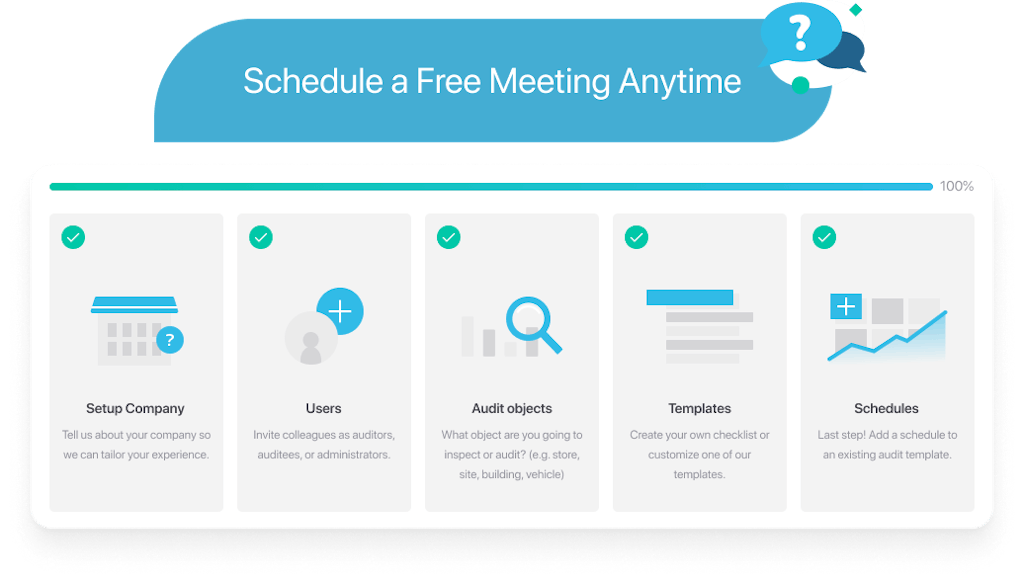 Fanatical Customer Service
We are dedicated to your success. Unlike iAuditor, we do not have a "free version" of our product. We pride ourselves on being a partner to our customers and investing our time to deeply understand your operations to ensure you get maximum value. Our customers are partners, and we provide them fanatical customer service.
Flexible Roles and Permissions
With monitorQA you can assign users different roles such as Administrator, Auditor, Auditee, and Observer. Each role can be further customized to allow granular control of permissions. Best of all, Observer licenses only cost $1 per month – perfect for executives who simply want to view reports and dashboards. This allows everyone on your team to be aligned with the same data, regardless of their role.
try our mobile inspection software with a free trial
Test drive monitorQA's advanced mobile inspection software and immediately experience benefits for your business.